Puffer Scuba Dive bottles 1L | Mini Inflatable Diving Equipment Inflatable Recycling Oxygen bottles
The Puffer scuba is designed to be ultra-light and portable, and can be used with a matching pump to fill the respirator with normal air. Every tank of oxygen allows us to stay underwater for 14-20 minutes and enjoy diving.
Product features
Use extended airway breathing valve for easier use

Breathing about 60 times in full air (about 14-20 minutes)

Cooperate with high pressure air cylinder for oxygen 樽 self-inflating, can be recycled

A variety of inflation methods are available, including high pressure air cylinders, electric air pumps, and large vials (the scuba adapter requires an additional +$200)

Durable and durable with 6061 aviation aluminum alloy material

With a barometer display (Note: pressure can not exceed 20MPA)

Light and small, easy to carry outside without resistance in water

Can be carried on the plane, diving abroad

Additional breathable mouthpiece +$20

This product contains only a single gas cartridge and can be purchased separately (gas + breathing valve) + $1200
Configuration
Product SKU : MDY27441

Product size : (diameter) 8*41.5CM

Product weight : ~1.4KG

Usable time : About 14-20 minutes (about 60 breaths)

Maximum pressure : 3000PSI / 200BAR / 20MPA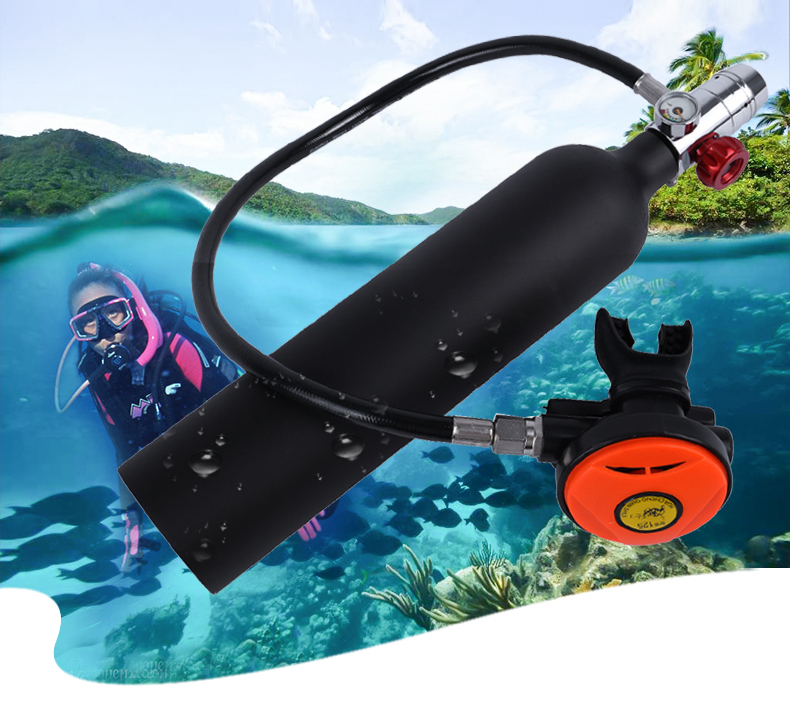 Suppliers and distributors may change packaging,place of origin or accessories without further notice.
Outlet Express HK ensures the authenticity of the products we provide, but we cannot guarantee that customers would receive items identical
to those listed on our website in terms of packaging, place of origin and accessories.

Please contact us if you find our website information is not updated. Buy Puffer Scuba Dive bottles 1L | Mini Inflatable Diving Equipment Inflatable Recycling Oxygen bottles price in outletexpress .com Hong Kong.In promotion and sale.

Where to buy , information and price, sales discount and wholesale.
Some of our items are even cheaper than Group Buy Offer. Quotation for school and organization and enterprise.
Delivery to Hong Kong and Macau.

This Disclaimer has been translated into English. If there is any inconsistency or
ambiguity between the Chinese version and the English version, the Chinese version shall prevail.