7-in-1 simulation racing game steering wheel 軚盘 with gear and base | with vibration function | support PS4 PS3 PS2 PC XBOX360 XBOXONE NSSWITCH computer games
妶黑色時尚防滑握把,26厘米大盤面方向盤,多個自定義按鍵。帶振動,自動回位,獨立檔,帶腳剎踏板等。

產品特點
26厘米大盤面遊戲方向盤

14個自定義按鍵

支援PS4、PS3、PS2、PC、XBOX360、XBOXONE、NSSWITCH遊戲

黑色時尚防滑握把

左右雙震動功能,設有自動回位

附有獨立檔,腳踏板等

遊戲:可以玩極品飛車系列,俠盜飛車,橫衝直撞2,系列等大部分單機賽車遊戲;
配置
產品編號:

MDY27284

產品尺寸:直徑26CM (方向盤) ; 14*22CM (腳踏)

USB接口 : 兩個

旋轉角度 : 270度

功能鍵數 : 14個可定義按鍵

吸盤數量 : 4個

震動功能 : 雙震動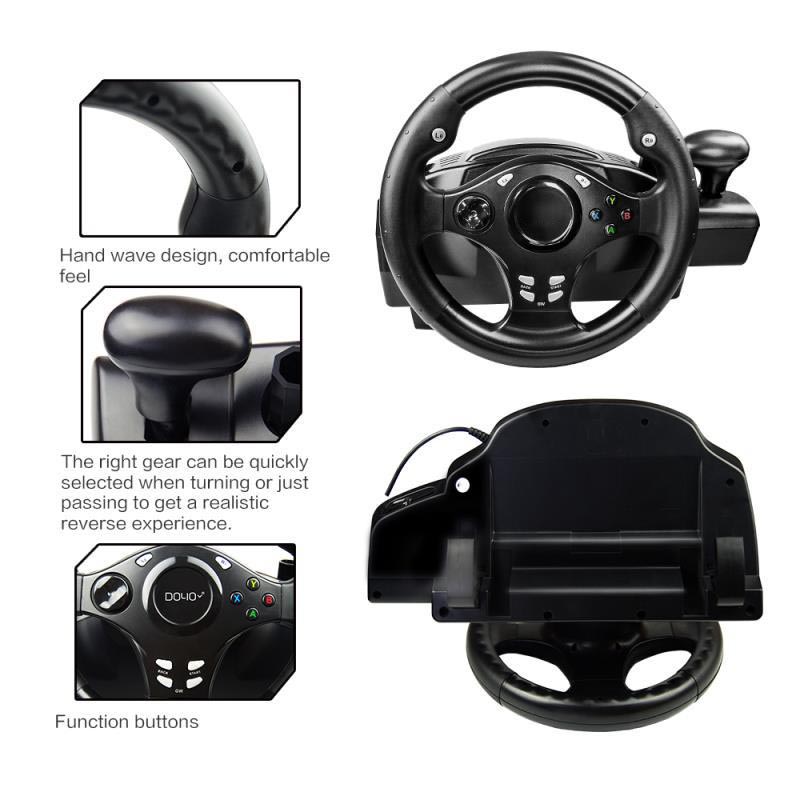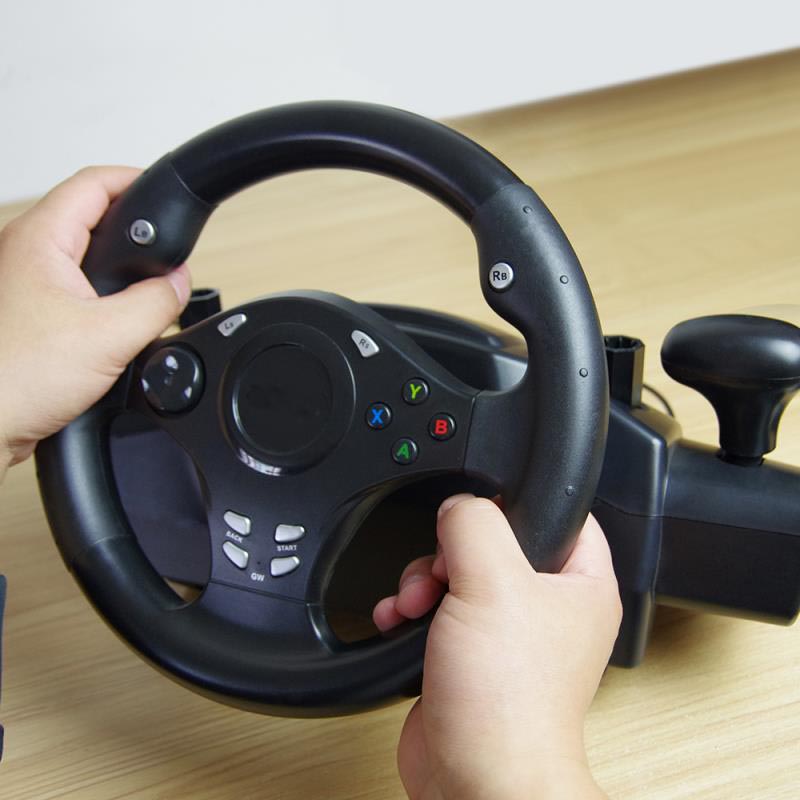 Suppliers and distributors may change packaging,place of origin or accessories without further notice.
Outlet Express HK ensures the authenticity of the products we provide, but we cannot guarantee that customers would receive items identical
to those listed on our website in terms of packaging, place of origin and accessories.

Please contact us if you find our website information is not updated. Buy 7-in-1 simulation racing game steering wheel 軚盘 with gear and base | with vibration function | support PS4 PS3 PS2 PC XBOX360 XBOXONE NSSWITCH computer games price in outletexpress .com Hong Kong.In promotion and sale.

Where to buy , information and price, sales discount and wholesale.
Some of our items are even cheaper than Group Buy Offer. Quotation for school and organization and enterprise.
Delivery to Hong Kong and Macau.

This Disclaimer has been translated into English. If there is any inconsistency or
ambiguity between the Chinese version and the English version, the Chinese version shall prevail.